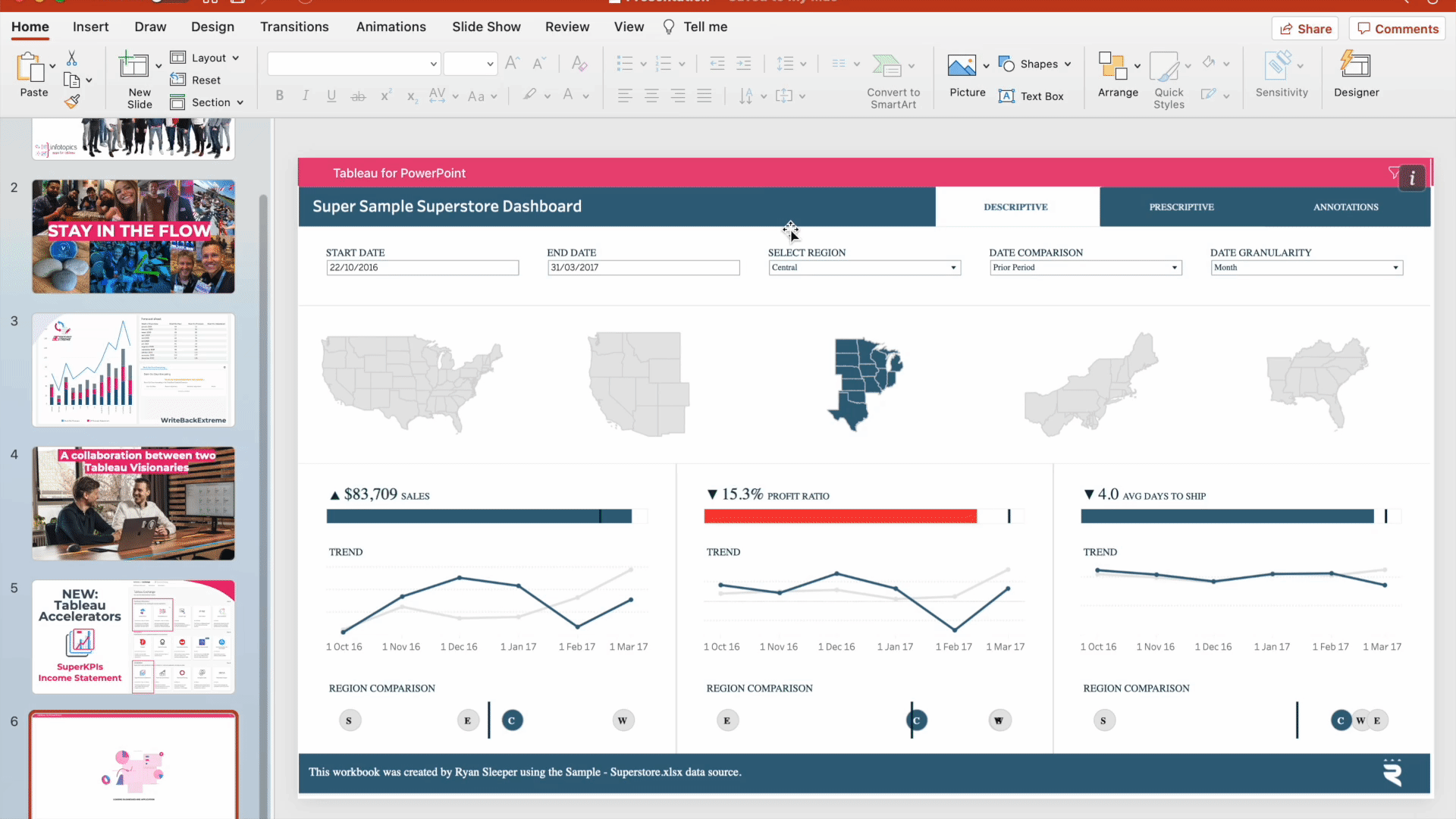 Embed Tableau di Powerpoint
Mungkin ada saatnya Anda tidak hanya ingin menampilkan gambar dasbor di PowerPoint. Tetapi juga Dasbor itu sendiri, sehingga Anda dapat mengeklik maupun berinteraksi dengannya. Jika Anda mencari metode sederhana untuk menyematkan dasbor tableau secara langsung ke slide PowerPoint, Anda dapat mempertimbangkan metode yang direkomendasikan oleh infotopics yaitu penggunaan VizSlide.
Berikut cara Embed Tableau di powerpoint dengan menggunakan tools VizSlide: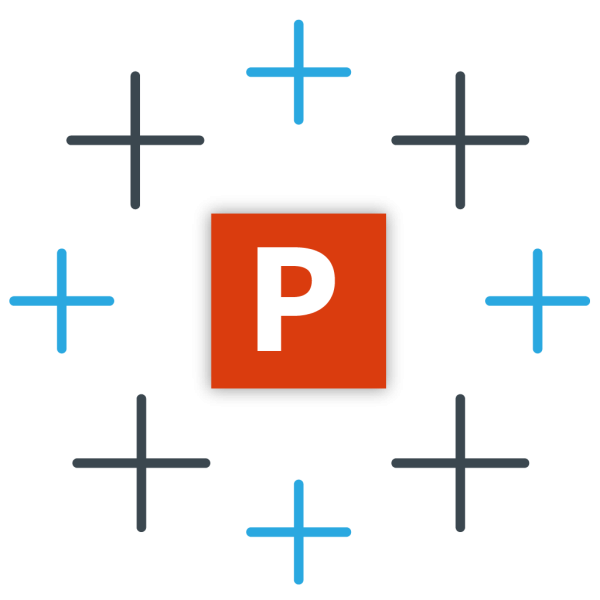 1. Instal VizSlide
untuk menginstal VizSlide sangat mudah sekali, Anda cukup masuk ke tab Insert kemudian pilih Get Add-ins , dan pada menu pencarian ketikkan vizslide, terakhir klik Add
VizSlides merupakan aplikasi baru yang tersedia di Office Store yang menawarkan fitur tambahan untuk aplikasi Office yang dibuat oleh infotopics.
2. Atur Posisi VizSlide
Sesuaikan posisi vizslide memenuhi ruang slide dengan ukuran 16:9. Untuk VizSlide yang Free hanya bisa digunakan untuk Tableau Public, sedangkan untuk yang versi Pro dapat digunakan untuk embed tableau server dan cloud. Pada contoh kali ini kita hanya akan menggunakan versi VizSlide yang Free.
3. Klik Tombol Tableau Public
Jika posisi sudah diatur, Anda dapat menekan tombol Tableau Public hingga berwarna pink, itu menandakan vizslide siap digunakan untuk mengembed link
4. Paste link tableau public
Cari file yang sudah terpublish di https://public.tableau.com/ , Anda bisa menggunakan file sendiri ataupun file orang lain yang dishare di tableau public. Selanjutnya Anda dapat mengklik tombol share, tunggu sesaat sampai muncul pop-up window share, cari link dan copy seluruh link dari awal hingga akhir.
Paste link yang sudah di-copy dengan menekan shortcut CTRL +V , atau klik kanan pilih paste
5. Cek Hasil
Setelah Anda selesai mem-paste, maka seharusnya tampilan yang muncul adalah tableau public yang sudah dapat dipresentasikan dan tampilan yang interaktif. Selamat mencoba………
Note : Jika Anda masih bingung cek file dibawah ya semoga bermanfaat…….
Nah, itulah tadi pembahasan embed tableau di powerpoint. Semoga artikel ini bermanfaat untuk menambah pengetahuan Anda dalam hal visualisasi data di tableau. Anda pun bisa menambah skill tentang analisa dan visualisasi data bersama saya. Atau jika perusahaan Anda membutuhkan bantuan terkait data kami selalu Ada. Silakan menghubungi 0857 0713 2649 untuk penawaran pelaksanaan Workshop Pelatihan Tableau ataupun konsultasi bersama kami.
Nantikan tulisan saya berikutnya. Feel free to share and give new insight for all.
Semoga Bermanfaat.